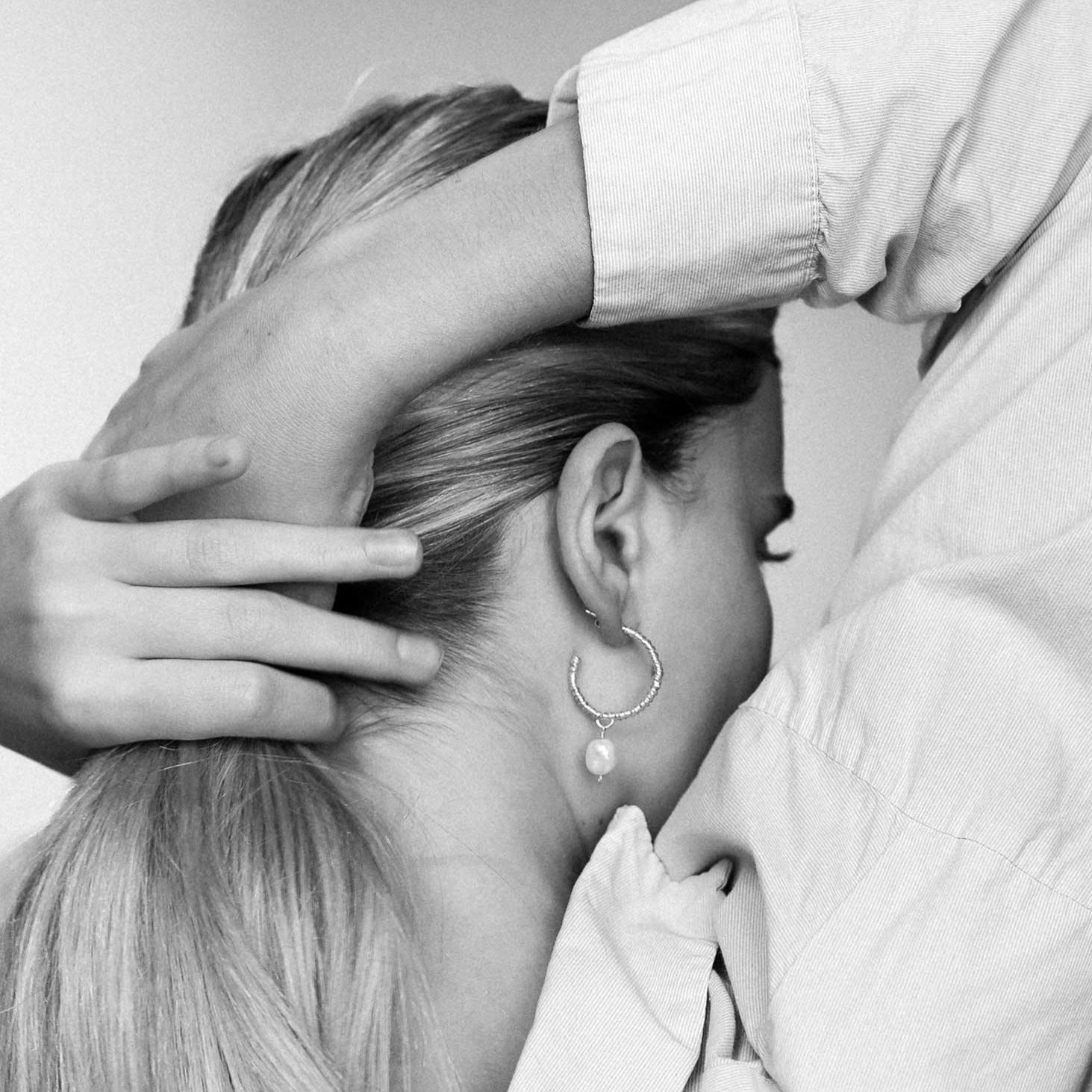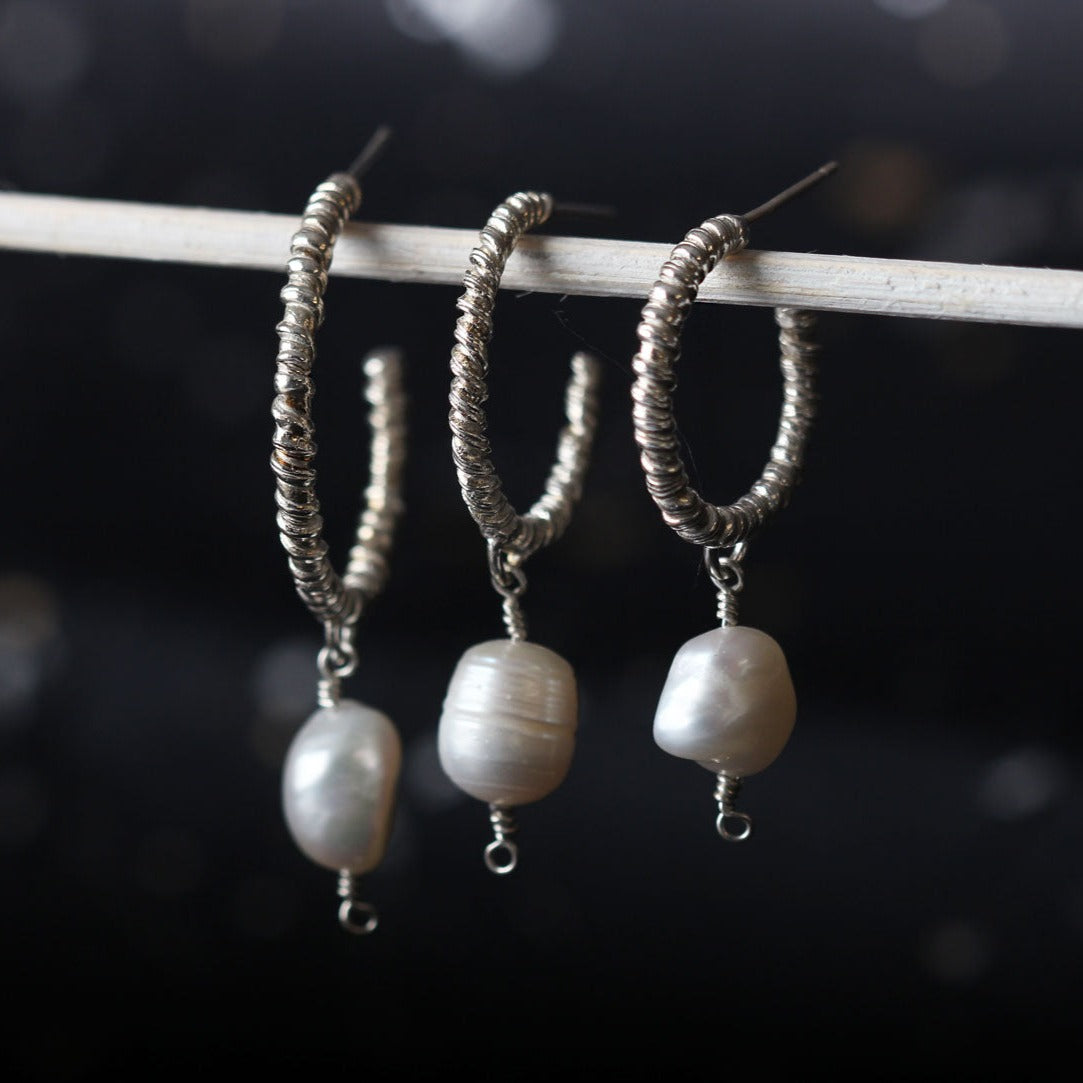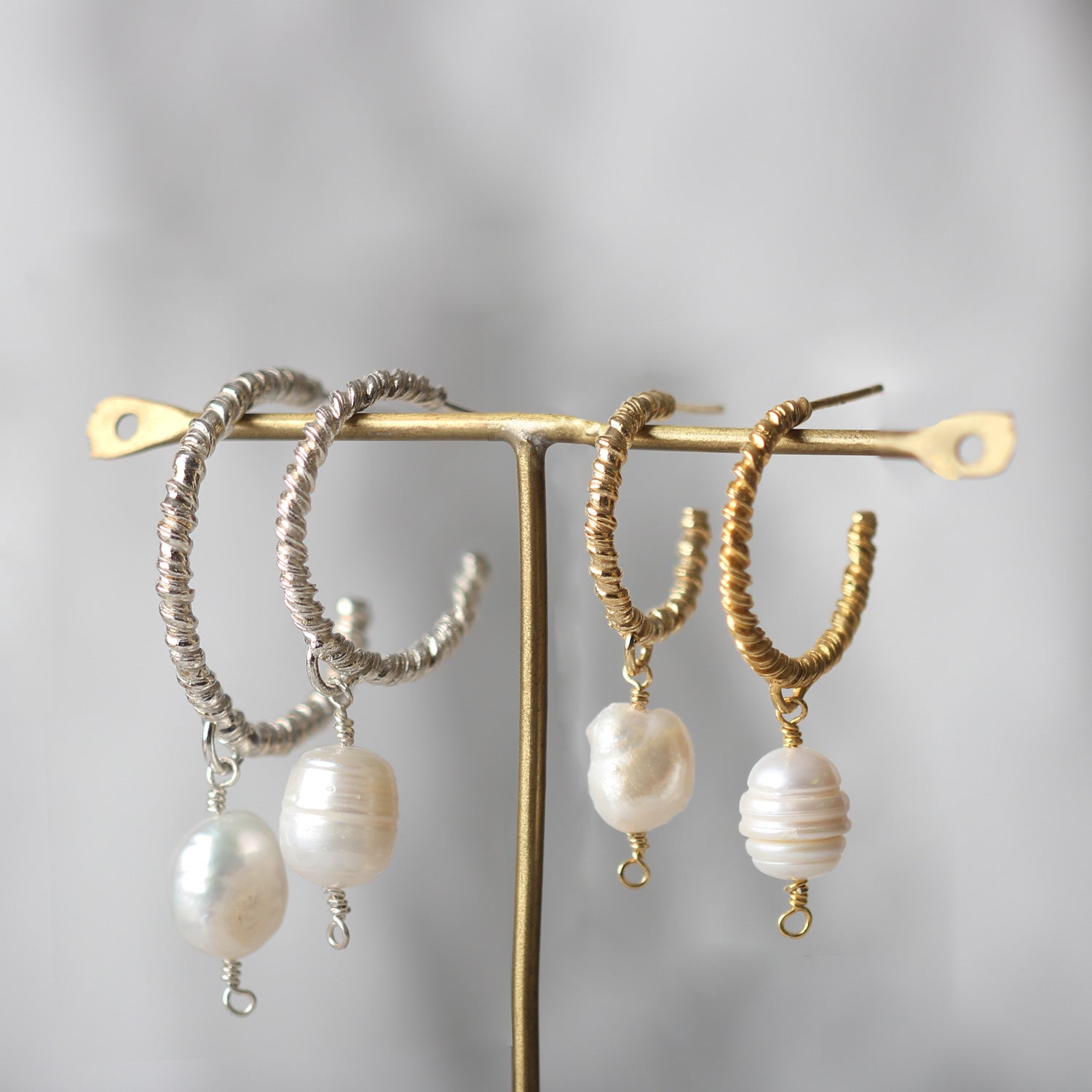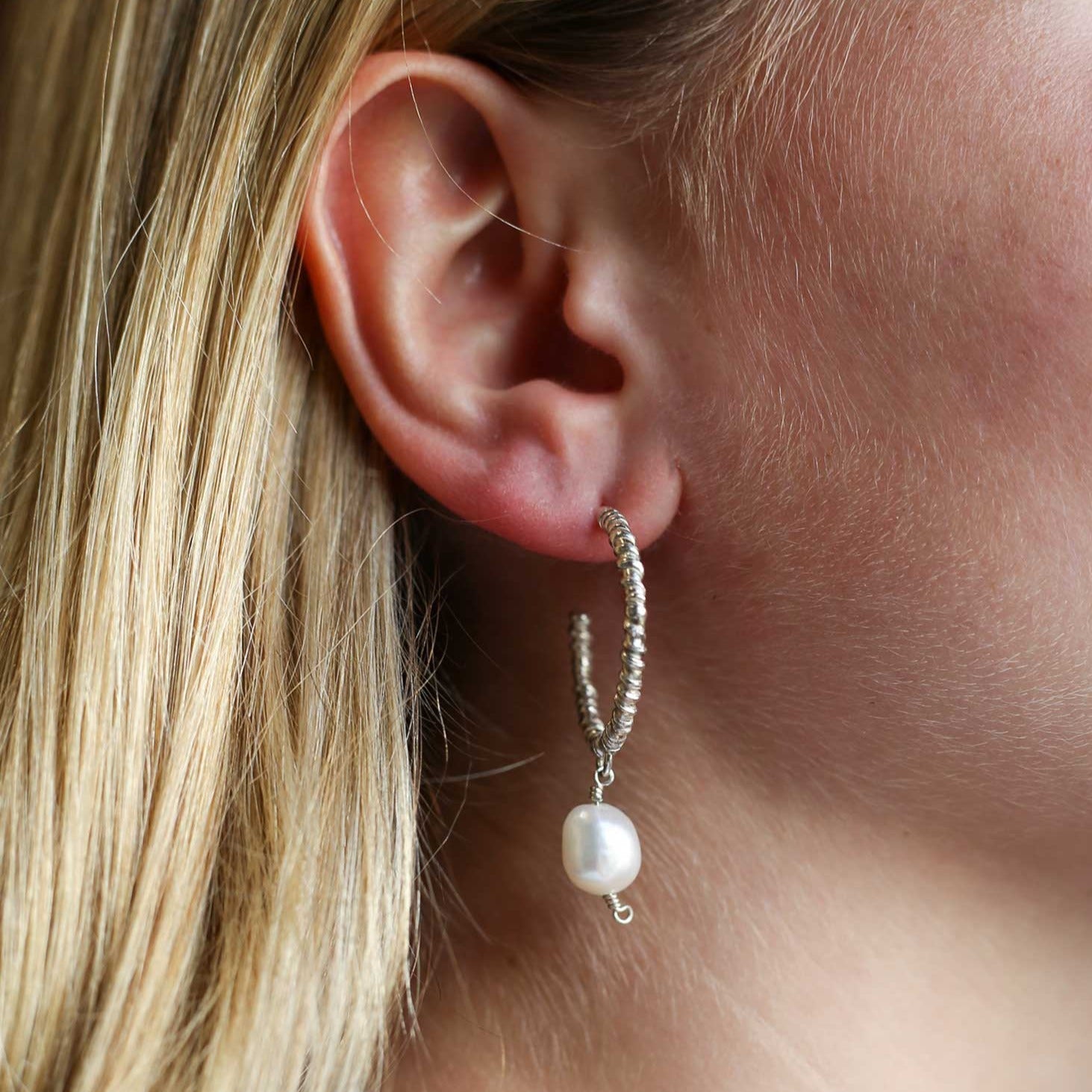 Large Organic Hoops with Baroque Pearl Drops Silver
Subscription • Save
E-NAT-1214/NPS5S
Free UK delivery
These large hoops earrings look stunning with their baroque pearl drops. Each pair is handcrafted in Natalie's London studio from recycled silver and baroque pearls, making no two pairs the same. recycled silver baroque freshwater pearls hoop 49mm
Large Organic Hoops with Baroque Pearl Drops Silver
Details
These large hoops earrings look stunning with their baroque pearl drops. Each pair is handcrafted in Natalie's London studio from recycled silver and baroque pearls, making no two pairs the same.
recycled silver
baroque freshwater pearls
hoop 49mm
Sustainability
 

Made in London

Natalie makes all her jewellery by hand in her London workshop.

 

Recycled Metal 

All her pieces are made from recycled gold.

 

Conflict Free Diamonds

The diamonds used are conflict free and ethically sourced.

 

Craft

Natalie makes all her jewellery by hand in her London workshop.

Empowerment

It is a women-run business.
Delivery
Free Delivery for UK Orders. Anything ordered from outside the UK will be liable for country specific duties and taxes.

 

How does it work?

For every item we post, EC One makes a financial contribution that helps support projects which protect and restore forests. These certified projects are in cooperation with local communities and comply with the carbon offset protocols and standards.
Why Natalie Perry?
Natalie creates everyday luxury jewellery inspired by the beauty of imperfection. She hand makes each piece in her London studio using recycled gold and silver and responsibly sourced gemstones.



Natalie graduated from Middlesex University with a Bachelor's degree in Jewellery & Accessories, where she developed her signature style, drawing inspiration from her love of textiles, ancient jewellery and the natural world around her. 



It was her time spent in India, working as a designer for one of Jaipur's leading diamond jewellery houses, that cemented her passion for gold and gemstones and the idea for her brand was born.