Our Commitment
Since EC One first started making jewellery in 1997, we've come to understand the key to making a lasting, treasured piece of jewellery. We are committed to making beautiful jewellery that is using ethically and responsibly sourced materials in our B Corp certified London workshop.
CRAFT
We established EC One in 1997, our heritage means that our skilled team knows through experience what makes up a beautiful, lasting piece of jewellery.… At the core of EC One is our Workshop; it is an integral part of who we are. It's a place in which we celebrate, showcase and preserve goldsmithing skills. As a company we believe in training up the next generation of Goldsmiths, through our apprenticeship program with the ambition to keep these valuable skills alive.

But don't just take our word for it; because the workshop is located at the back of the store you can see it firsthand. Experience the sounds, see the workbenches, tools and equipment that create our jewellery.
TRANSPARENCY
A critical part of EC One's journey has been our desire to be transparent and trustworthy. So that our customers can buy with confidence, we… work closely with our suppliers and stone dealers to ensure the integrity of their supply chains. We're always endeavouring to improve our practices and keep making positive steps towards combating the environmental crisis that we are in.

We know as a company we are not perfect, but as the founders we felt a sense of responsibility and purpose to address and change how we operate, which is why in 2018 we set out to become a B Corp. It took 9 months of going through the business with a fine tooth comb and making changes to every part of the business. We reviewed everything from energy suppliers, to loo roll to where our stones come from, we were awarded B Corp certification in 2019. We are so proud of this achievement. B Corps are businesses that meet the highest standards of verified social and environmental performance, public transparency and legal accountability to balance people, planet and profit. Excitingly they are accelerating a global culture shift to redefine success in business and build a more inclusive and sustainable economy.
MATERIALS
Right from the start EC One has been conscious about sourcing the materials we use. We have always believed in making decisions that can positively… impact both people and the planet. Because of this, the provenance and procurement of the materials that make up our jewellery are hugely important to us. We were forerunners in ethical diamonds, gold recycling, and the first company in the world to make and register Fairtrade Jewellery. We are proud of our achievements but want to go further – eventually creating fully traceable jewellery.

EC One is distinctive and pioneering, never wanting to conceal or exclude others while growing and developing. In every decision, we reflect on our purpose as a company to integrate our sustainable principles. We are excited about using that business as a 'force for good'.

That means knowing our supply chain, being a female-majority business, training up the next generation of Goldsmiths through our apprenticeship program, ensuring that we recycle effectively and making our jewellery in our on-site London workshop.
B-Corp Certified
As a company, we know we are not perfect. That is why, as the founders, we felt a sense of responsibility to address and change how we operate. In 2018, we set out to become a B Corp. It took nine months of going through the business with a fine tooth comb and changing every part of the business. We reviewed gold sourcing, energy suppliers, and even where we bought our loo roll!

Our Certification in 2019 was just the beginning of our journey. To maintain our B Corp status as the first jewellery workshop in the UK, we must re-certify every three years. The B Corp assessment is continually updated and made more rigorous to reflect the rising needs of people and the planet.

This year, 2023, we proudly recertified as a B Corp, improving our score from 87.7 to 104.6. While we increased our score, we know there are still areas where we can do better. We are excited to actively measure and work to improve across all areas between now and our next recertification in 2026.
Find out more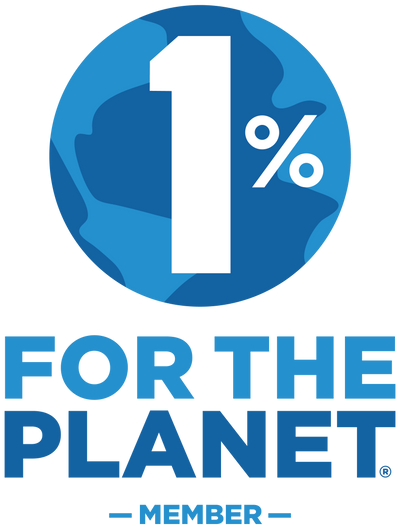 1% for the Planet
Our business is proud to be a member of the global movement, 1% for the Planet. Through their initiative, we have committed to donating 1% of our turnover (not profit) every year to environmental organisations.
We currently support The Felix Trust and The Hackney Food Bank to help Londoners living in food poverty.
We are also proud to contribute to the work of the Peace Diamonds Restoration Initiative, where abandoned artisanal mining pits in Sierra Leone are turned back into arable land for farming or reforestation.
So via 1% for the Planet, we can help people and communities in London and beyond through our business.
Find out more
Being Carbon Measured 
EC One are passionate about reducing our carbon footprint. As part of our Net Zero commitment, we employed the help of Eight Versa to calculate all three of our scopes to benchmark our Carbon Footprint journey. For the last two years, we have spent months detailing the composition, amount, supplier location, distance travelled, weight, and cost of every material that comes through the company, from toilet tissue to diamonds.

Every piece we create or sell is designed using carefully sourced materials and a sensitive design ethos that follows a circular approach. This approach lets us consider the entire process from concept to finalised piece. As a result, we creatively maximised opportunities to use traceable and recycled materials, reduce waste, and minimise any negative impact.

When we started measuring our Carbon Footprint in 2020, our total GHG emissions were 71.33tCO2e. However, by thoughtfully considering our buying and changing suppliers in 2021, our footprint was reduced to 53.59tCO2, a 25% reduction in GHG emissions despite an increase in sales of 20%.
Our Carbon Certificates