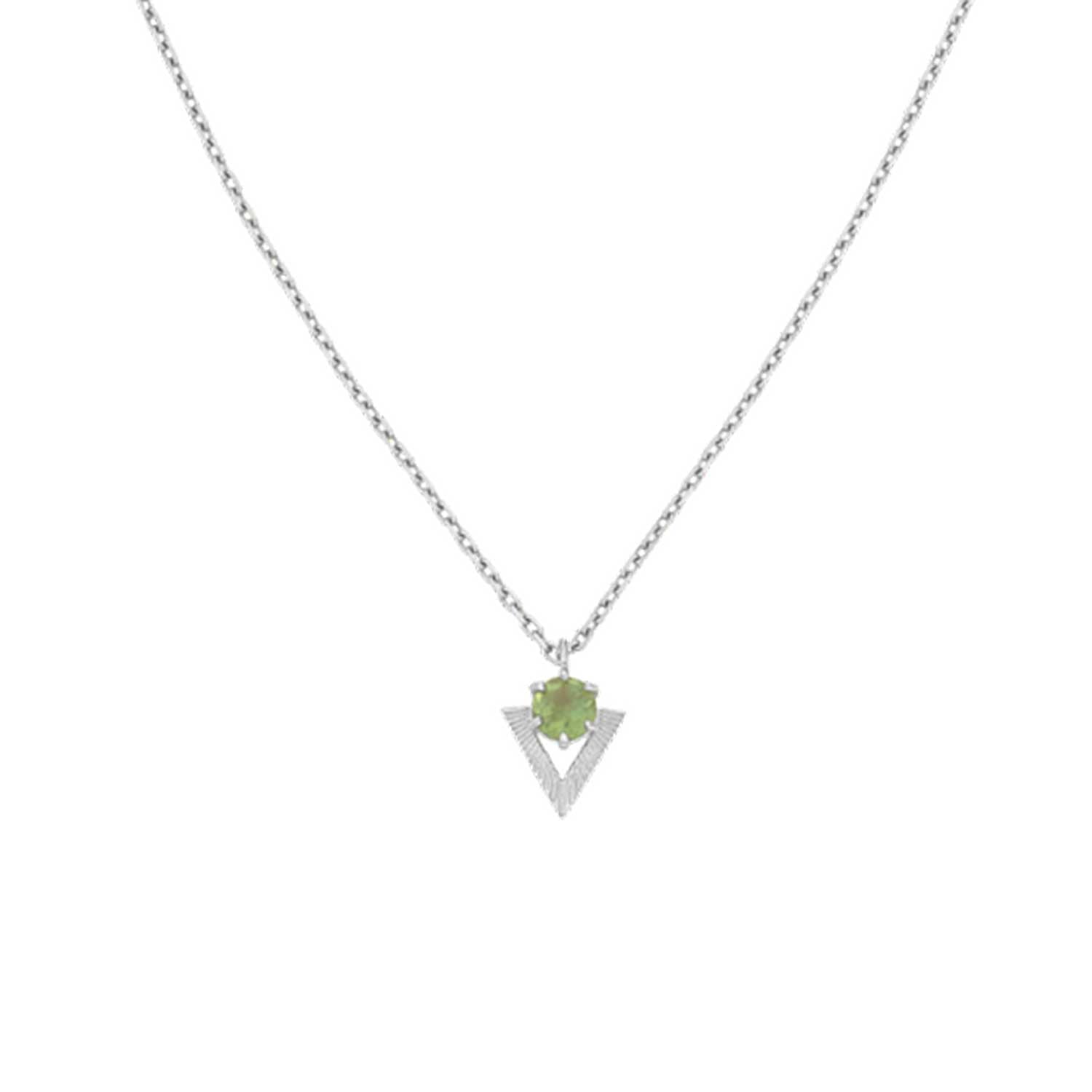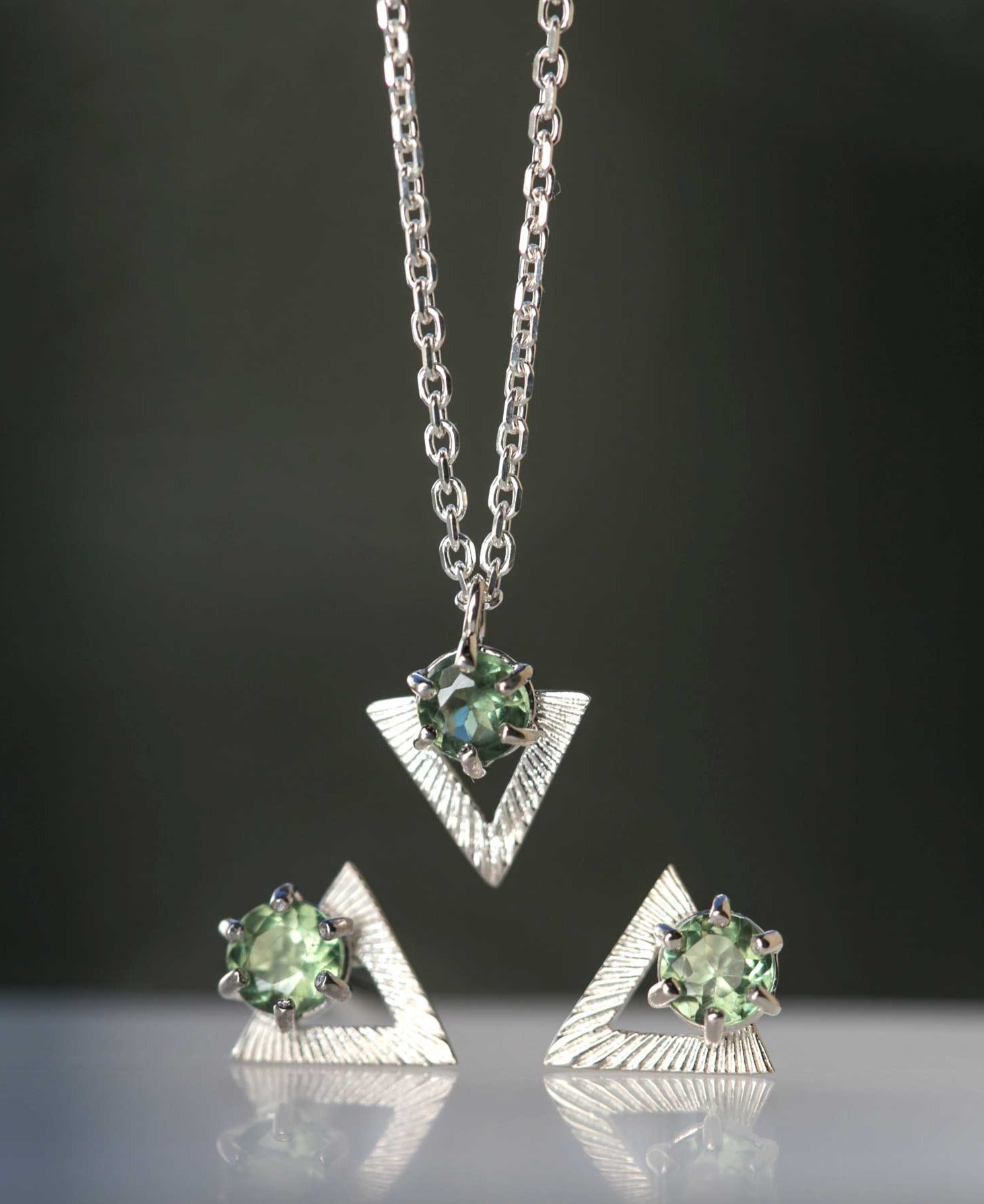 VIOLET Silver Necklace with Apatite
Subscription • Save
N-ZOE-1821
Free UK delivery
This beautifully textured pendant is set with a bright green Apatite gemstone. 
VIOLET Silver Necklace with Apatite
Details
This beautifully textured pendant is set with a bright green Apatite gemstone. 
The necklace can be worn alone or layered with other necklaces to create different looks.   
recycled silver
Apatite


Chain length: 40cm with 5cm extension, total chain length 45cm.

Pendant:  length - 1cm long x 0.8cm (at widest point). 
Sustainability
Recycled Metal 

The pieces are made from 50% recycled metal and sourced from ethically run mines with regulated extraction methods and labour practices.

Empowerment

Having an ethical basis has meant that from the beginning, they have chosen to partner with businesses who share their values. Using top quality and recycled materials, managing fairness in the working areas and careful waste management.

 
Delivery
Free Delivery for UK Orders. Anything ordered from outside the UK will be liable for country specific duties and taxes.

 

How does it work?

For every item we post, EC One makes a financial contribution that helps support projects which protect and restore forests. These certified projects are in cooperation with local communities and comply with the carbon offset protocols and standards.
Why Zoe & Morgan?
Born in the English countryside but raised in New Zealand, siblings Zoe, Morgan and Ruth inherited their love of jewellery from their goldsmith father.

After time spent in other creative industries the three came together to launch their brand while all living back in London.

Zoe & Morgan has flourished since it was founded in 2005.  Although the siblings are now spread between the UK, Bali and New Zealand the brand continues to grow whilst keeping a firm hold on its values and ethics.

Every piece is handmade by one of their small team in recycled silver or gold and gemstones and pearls are consciously sourced.