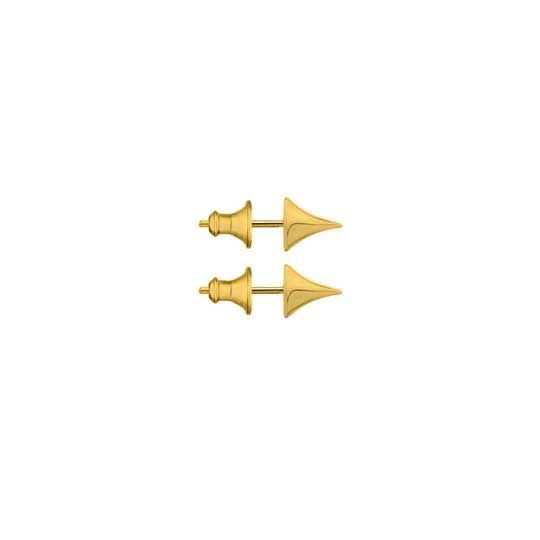 Pair Rose Thorn Studs Gold Plated
Subscription • Save
E-SHA-1791
Free UK delivery
The Rose Thorn studs are classic Shaun Leane with their sharp elegance.
Pair Rose Thorn Studs Gold Plated
Details
The Rose Thorn studs are classic Shaun Leane with their sharp elegance.
They are perfect everyday studs.
Sustainability
Empowerment

Shaun Leane is dedication to passing on knowledge and experience to aspiring jewellers. Shaun Leane has always found it important to work closely with the next generation of jewellers.
Delivery
Free Delivery for UK Orders. Anything ordered from outside the UK will be liable for country specific duties and taxes.

 

How does it work?

For every item we post, EC One makes a financial contribution that helps support projects which protect and restore forests. These certified projects are in cooperation with local communities and comply with the carbon offset protocols and standards.
Why Shaun Leane?
For over twenty years Shaun Leane has been an exciting and innovative British jewellery designer. His signature style brings together exacting craftsmanship and edgy elegance.


Shaun started his career as a traditional apprentice at the bench in London's jewellery quarter, learning diamond mounting and antique restoration.This classical, technical education is the foundation for Shaun's jewellery.


Although Shaun's training was steeped in tradition he always played with conventions which led to his famous collaborations including his longstanding partnership with Lee Alexander McQueen.  During this time they created a series of provocative catwalk jewels that have become iconic milestones in both the art of couture jewellery and the history of runway fashion.


These amazing pieces have been exhibited museums including the V&A and The Metropolitan Museum and are acknowledged as contemporary works of art in their own right.