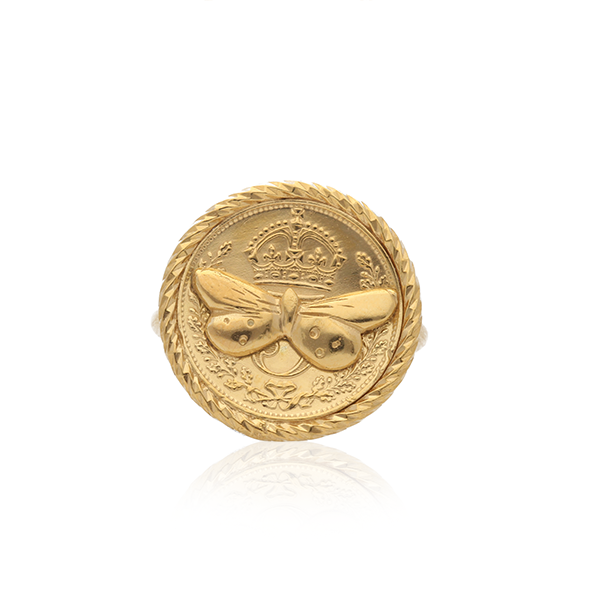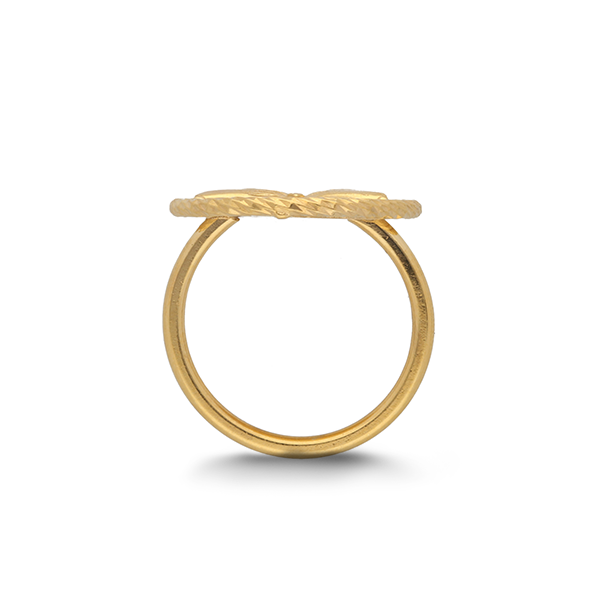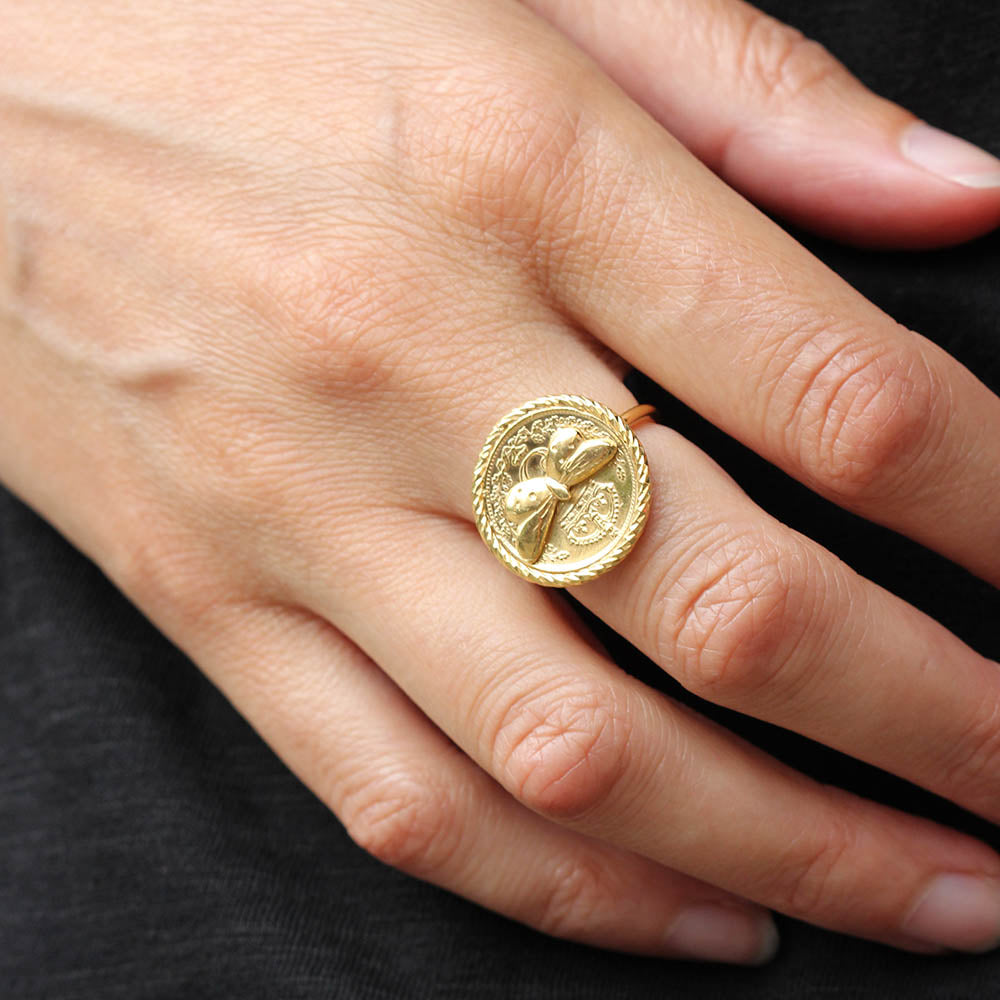 Butterfly Coin Ring
Subscription • Save
359030
Free UK delivery
The butterfly coin ring is a stunning piece. It playfully combines a coin with butterfly and a twisted rope edge for extra detailing.  It has simple rounded shank
Details
The butterfly coin ring is a stunning piece. It playfully combines a coin with butterfly and a twisted rope edge for extra detailing.  It has simple rounded shank
The ring is 1.9cm across and is gold plated silver.
The shank is 2mm wide
It is size M
Central Saint Martins-trained Becca Hulbert turned her love of trinkets, coins and curiosities into jewellery. Becca's jewellery is unique and playful and brings together her love for old and new.  Everything is handmade by Becca in her Kent workshop.
 We hope you'll love it too!
Sustainability
 

Made in UK

Becca makes all her jewellery by hand in her Kent studio. 

Craft

She collaborates with other British craftspeople and fashion designers.

Empowerment

It is a women-run business.
Delivery
Free Delivery for UK Orders. Anything ordered from outside the UK will be liable for country specific duties and taxes.

 

How does it work?

For every item we post, EC One makes a financial contribution that helps support projects which protect and restore forests. These certified projects are in cooperation with local communities and comply with the carbon offset protocols and standards.
Why Becca Jewellery?
Born and raised in a Lancashire village, Becca immersed herself in fashion, art and illustration from a young age. She later moved to London study jewellery at Central Saint Martins.

Becca's love of trinkets, coins and curiosities is clearly reflected in her jewellery and makes her collections unique and playful.