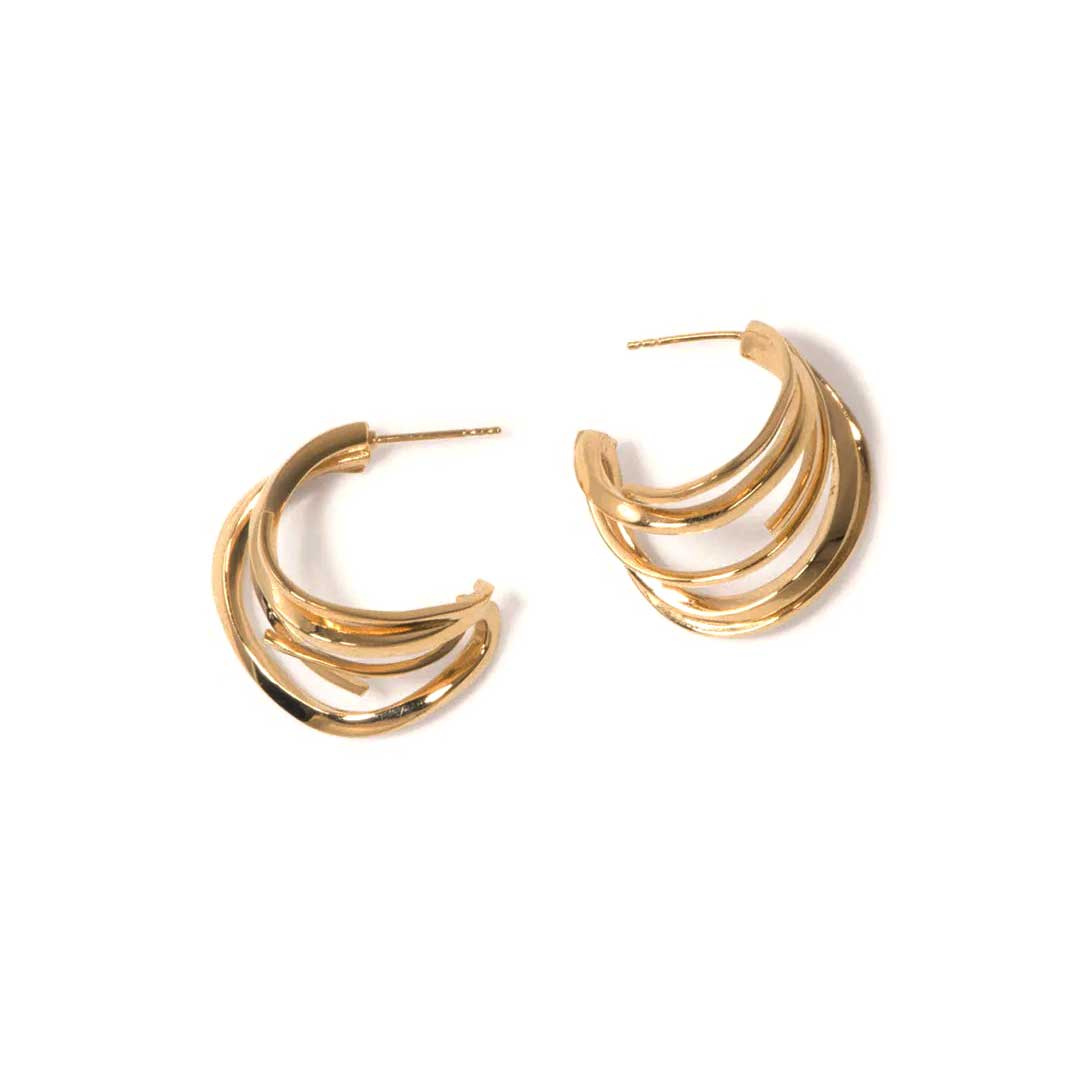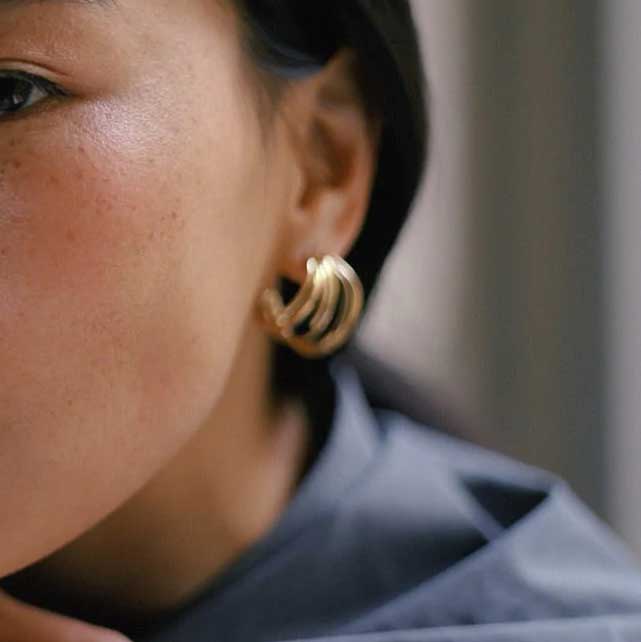 Stratum Earrings Gold Plated
Subscription • Save
E-COM-1491/C31
Free UK delivery
Six strands loop round to form these bold hoop studs
Stratum Earrings Gold Plated
Details
Six strands loop round to form these bold hoop studs
Gold plated recycled silver
post and butterfly fixing 
2cm wide
Sustainability
Recycled Metal 

The pieces are made from recycled silver and gold.

 

Empowerment

It is a women-led business.
Delivery
Free Delivery for UK Orders. Anything ordered from outside the UK will be liable for country specific duties and taxes.

 

How does it work?

For every item we post, EC One makes a financial contribution that helps support projects which protect and restore forests. These certified projects are in cooperation with local communities and comply with the carbon offset protocols and standards.
Why Completed Works?
Founder and Artistic Director Anna Jewsbury uses sculptural forms that weave, loop, twist enfold and expand to create beautiful shapes. 

Anna and the brand take responsibility for prioritising recycled materials in the pieces they make which are designed to transcend seasons and trends so they can be worn and enjoyed for years to come.