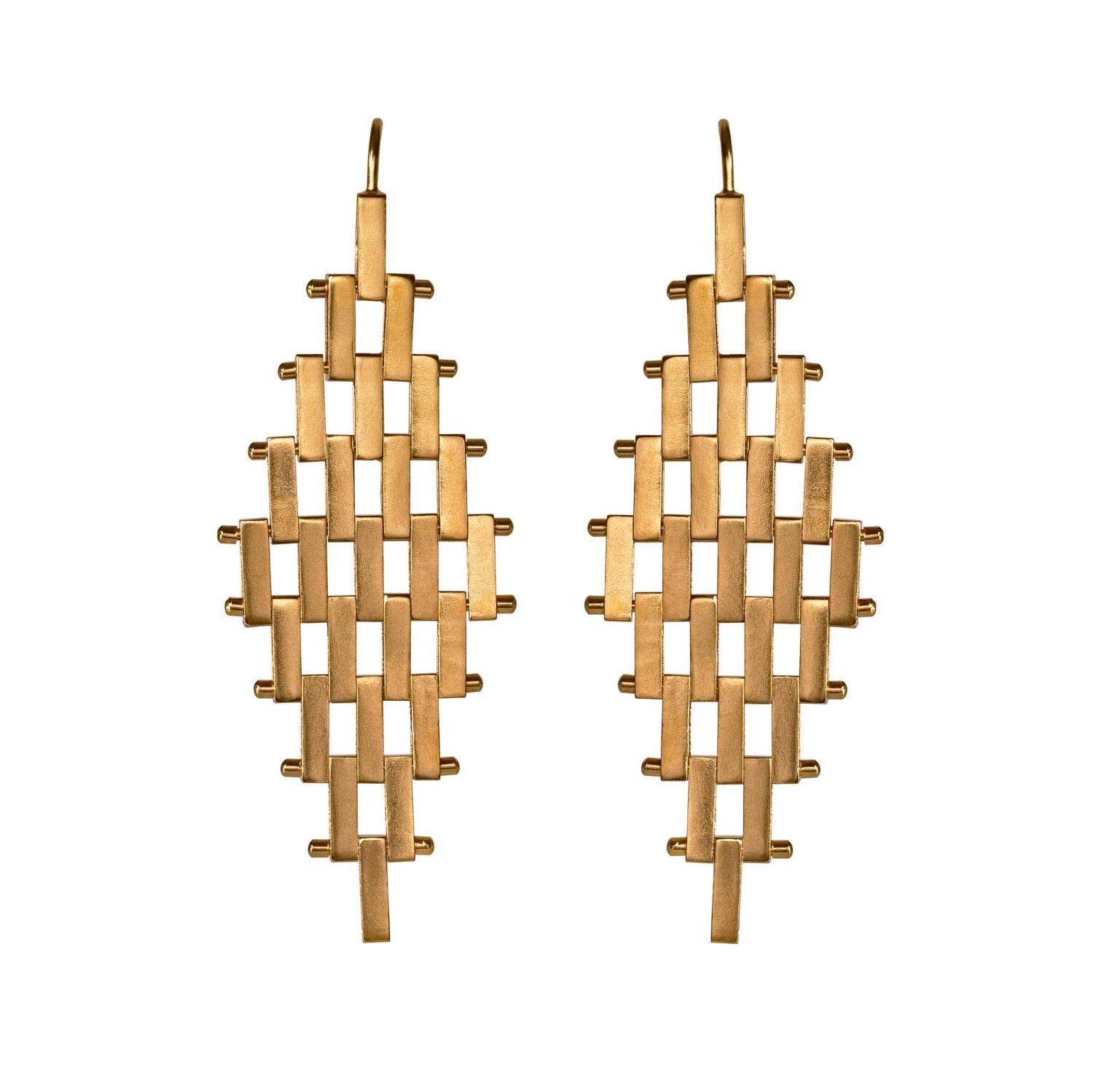 Pharaoh Large Rhombus Earrings Gold
Subscription • Save
E-CAR-1973/PH-ER-01/G
Free UK delivery
We love the movement in these statement earrings!
Pharaoh Large Rhombus Earrings Gold
Details
We love the movement in these statement earrings!

The Pharaohs Large Rhombus Earrings are made from individual rectangular shapes which are linked together to create a slinky chain effect. The links are hollow allowing the earrings to be dramatic but light and comfortable to wear. 

Gold plated recycled silver
Dimensions: 2.5cm x 6cm with a hook fitting at the top.

Cara's pieces are all handmade in her Brighton studio.
Sustainability
 

Made in UK

Cara makes all her jewellery by hand in her workshop on the South Coast. 

Recycled Metal 

All her pieces are made from recycled silver or gold.

Craft

 

 

Empowerment

It is a women-run business.
Delivery
Free Delivery for UK Orders. Anything ordered from outside the UK will be liable for country specific duties and taxes.

 

How does it work?

For every item we post, EC One makes a financial contribution that helps support projects which protect and restore forests. These certified projects are in cooperation with local communities and comply with the carbon offset protocols and standards.
Why Cara Tonkin?
Cara's designs elegant, textured and bold jewellery that can be worn everyday. 


She loves to play with fluid interlocking shapes and repeated forms to create jewellery that is tactile and very wearable.  Cara has a keen eye for detail and craftsmanship.


All Cara's pieces are created by hand in recycled silver in her workshop on the South Coast.