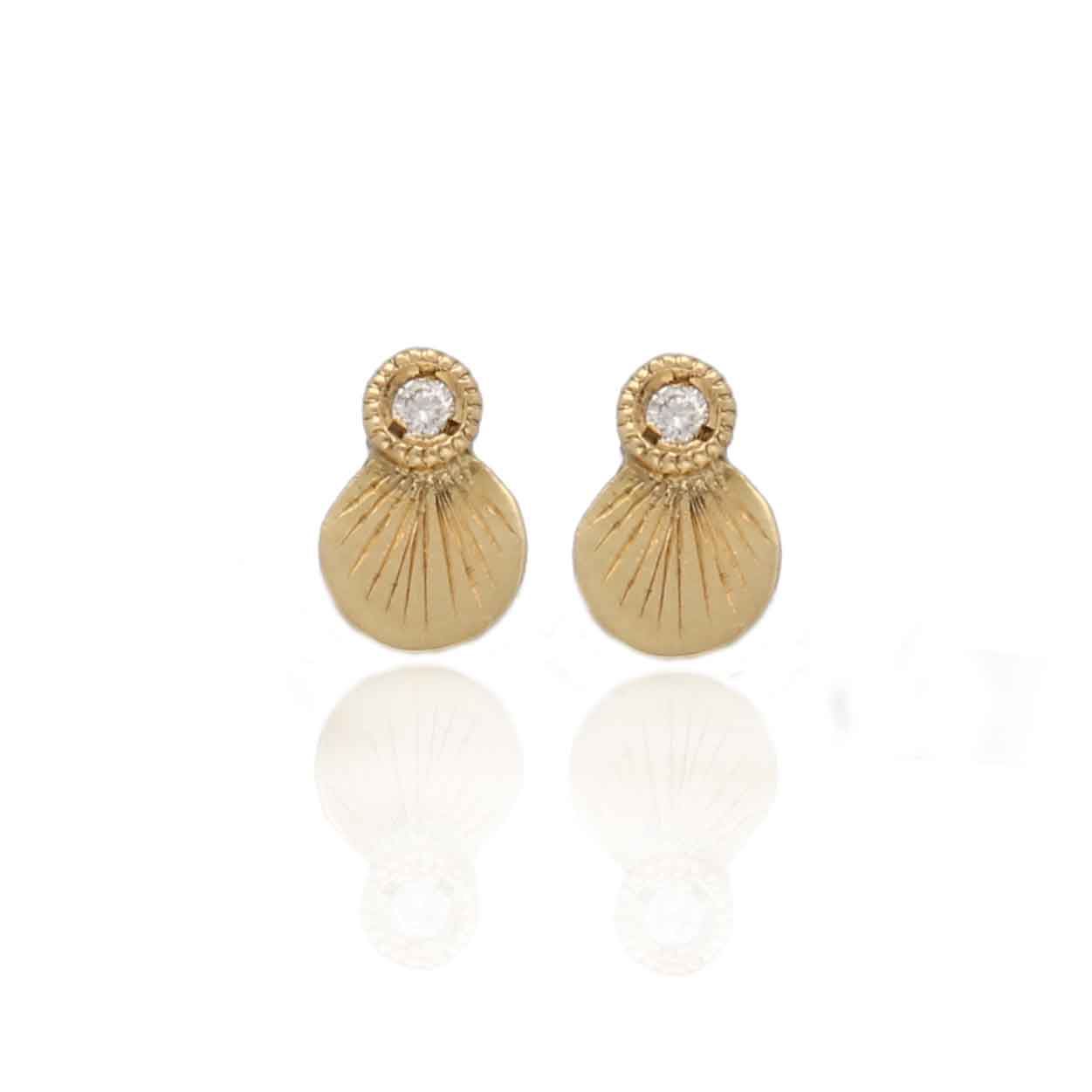 Gold Round and Diamond Stud Earrings
Subscription • Save
E-HIR-355
Free UK delivery
Hand made by Hiroshi Kurokawa in his Tokyo studio, this collection of fine jewellery combines beautiful hand engraved textures and gemstones. These studs stunning and can be worn everyday. 1.5mm Round Diamonds Recycled 18ct yellow gold
Gold Round and Diamond Stud Earrings
Details
Hand made by 
Hiroshi Kurokawa in his Tokyo studio, this collection of fine jewellery combines beautiful hand engraved textures and gemstones.
These studs stunning and can be worn everyday.
1.5mm Round Diamonds

Recycled 18ct yellow gold
Sustainability
Recycled Metal 

 

Conflict Free Diamonds

 

Craft

 
Delivery
Free Delivery for UK Orders. Anything ordered from outside the UK will be liable for country specific duties and taxes.

 

How does it work?

For every item we post, EC One makes a financial contribution that helps support projects which protect and restore forests. These certified projects are in cooperation with local communities and comply with the carbon offset protocols and standards.
Why Hiroshi?
Hiroshi is now based back in his native Tokyo after time spent living and working in Australia and the UK.


Inspired by his surroundings and unique experiences Hiroshi makes his pieces by hand in recycled metal in his Tokyo studio.