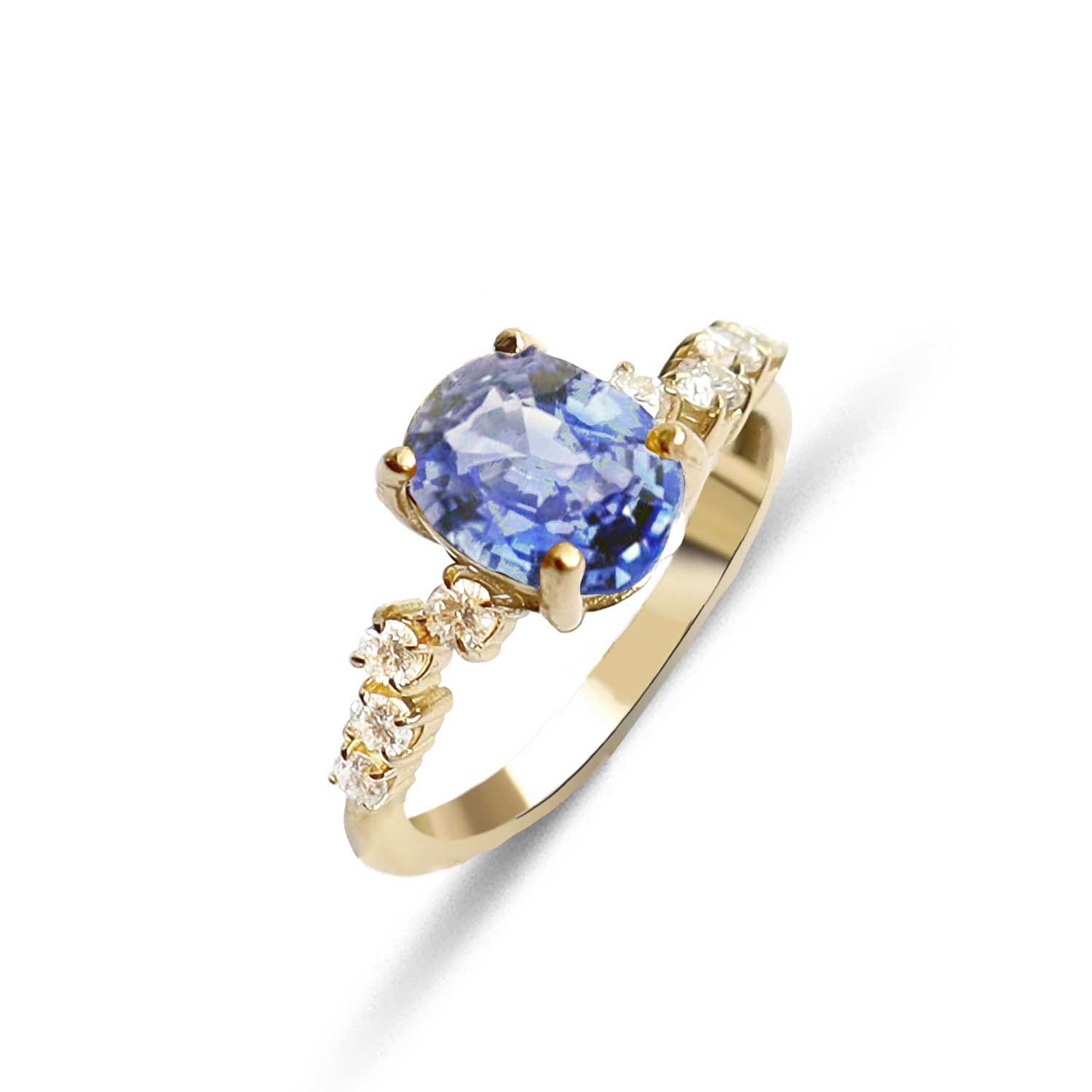 ARTISIA Blue Sapphire and Diamond Wave Ring
Subscription • Save
R-GFG-1267
Free UK delivery
This is a real showstopper of a ring with a stunning Sri Lankan baby Blue Sapphire at it's centre. Photographs hardly do the the lush blues justice, a ring to love forever
ARTISIA Blue Sapphire and Diamond Wave Ring
Details
This is a real showstopper of a ring with a stunning Sri Lankan baby Blue Sapphire at it's centre. Photographs hardly do the the lush blues justice, a ring to love forever
Sri Lankan baby 

Blue Sapphire

: 1.46ct

Small accent Sapphires
0.21ct F VS-SI white Diamonds
18ct Yellow Gold
can be re-sized +/- 1 size.
Sustainability
Empowerment

It is a women-run business.
Delivery
Free Delivery for UK Orders. Anything ordered from outside the UK will be liable for country specific duties and taxes.

 

How does it work?

For every item we post, EC One makes a financial contribution that helps support projects which protect and restore forests. These certified projects are in cooperation with local communities and comply with the carbon offset protocols and standards.
Why GFG?
GFG Jewellery is designed by London based fine jeweller Nilufer.

Nilufer's contemporary fine jewellery is created showcase and celebrate the timeless beauty of natural gemstones; particularly Sapphires, Rubies and Emeralds. Which is how the brand got its name 'A gift from the Gods'!